Durometers: Hardness Measurement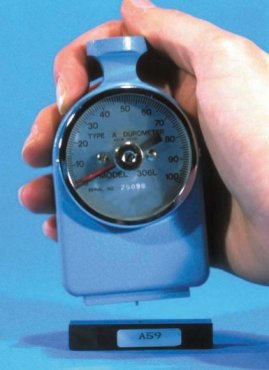 Hardness is one of the most significant physical properties of elastomeric compounds. In one manner or another, it reflects such other qualities as resilience, durability, uniformity, tensile strength and resistance to abrasion.

Durometers are used to measure the penetration hardness of rubber, elastomers and other rubber like substances such as neoprene, silicone, and vinyl. They can be used for soft plastics, felt, leather and similar materials. We offer a range of test and measurement equipment for production, manufacturing and printing.
| DUROMETER SHORE A PLEXUS DUROMETER TEST & MEASUREMENT EQUIPMENT | PENCIL DUROMETER SQUEEGEE DUROMETER PRINTING & INK HANDLING |
| --- | --- |