Micro Abrasive Blast Services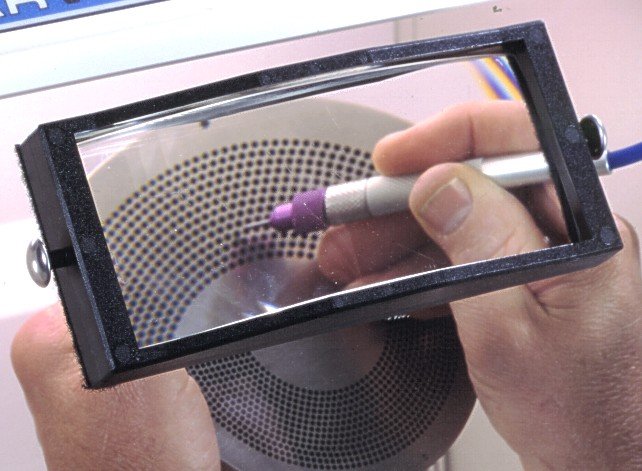 MICRO-ABRASIVE BLASTING SERVICES
We are now offer a new service aimed at low volume, manual micro-abrasive blasting. Perfect for the small production runs where a microblaster would be valuable in saving hours of extra labour costs, but where justifying the relatively low cost or space needed for a system is difficult.

Micro-abrasive blasting is used in a variety of applications in medical manufacturing, the aerospace industry, micro-electronics, precision machining, dental labs and fossil cleaning.

We nearly always have a MB1000-2CE Microblaster and a PF2000-2CE Powerflo setup and ready to go, and parts can be processed and turned around quickly and efficiently.

Our blast cabinet is fitted with an anti-static mat, earth straps and an ionizer to protect static sensitive devices/pcb's.

For more information and details on prices, please contact us to discuss your needs.

We have processed everything from aviation pcb's that needed conformal coating removal, extrusion die that needed cleaning, flex circuits to help laser welding adhesion (we ended up automating a machine for that customer - see here for details), to removing excessive anodizing from gears and machine parts.

Applications The versatility of micro-abrasive blasting is one of its greatest assets. The process is used in a variety of industries from the manufacture of medical implants to the restoration of prehistoric fossils.

Micro-abrasive blasting has applications in a diverse group of industries.
Applications:
Medical
deburring of needles, bone screws, stents and medical implants; cleaning medical molding; surface preparation on medical electronics
Aerospace
include cleaning orifices in turbine blades; removing magnesium oxide insulator from thermocouple harnesses; engraving optical lenses and instrumentation; selective corrosion removal on airframe and engine components
Electronics
include conformal coating removal; shockless wafer cutting; adhesion enhancement on flex circuitry; stripping insulation from fine wire
Precision Machining
Removing EDM recast and discoloration; finishing and texturing injection mold cavities; cleaning runner nozzles
Dental
Labs use micro-abrasive blasting for devesting pressable ceramics; removing oxides from the surface of porcelain crowns; shaping tooth anatomy
Fossils & Conservation
removing fossil matrix and surface cleaning/restoration of delicate artefacts
Other Applications
cleaning and preparation of semi-precious stones and jewelry

CONTACT US FOR MICROBLASTING SERVICES