Products For Museums (Fossil Cleaning & UV Protection)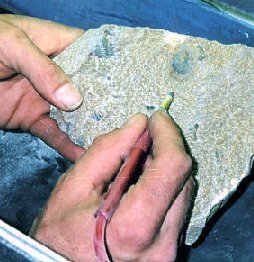 We offer a couple of products suited for use in Museums for protection and conservation of artefacts. Our range of Comco Microblasters are perfect for cleaning and removing matrix from delicate and fragile fossils without damage. We also manufacture a Fossil cleaning Blast cabinet for use with Microblasters and Grit Blasters. Our equipment is being used in several museums in the UK and globally it is in use for cleaning crystals, fossils and all manner of conservation projects. Art Restoration is another application where the Microblasters can be used. It can be used for cleaning residues from paintings. Another use is for cleaning stone masonry in restoration projects. Below is a larger specimen, the head of Sue the T.rex at the Field Museum USA where the Comco DirectFlo™ is being used.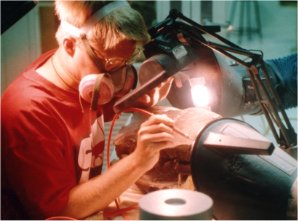 We also have UV filters and UV Filter Sleeves for protection from UV light that are suitable for windows and fluorescent tubes. This keeps harmful uv light given out by fluorescent lamps from damaging artifacts on display. The UV filter sheets can be used to protect areas that are exposed to sunlight through windows.

Fossil Cleaning Applications

Epak Fossil Blast Cabinet Datasheet
PRODUCTS FOR MUSEUMS, ART GALLERIES & CONSERVATION:
| MICRO ABRASIVE BLASTERS FOSSIL BOX BLAST CABINET | UV FILTER MATERIALS |
| --- | --- |
Call us for further information or details on how we can help.