Medical Manufacturing Equipment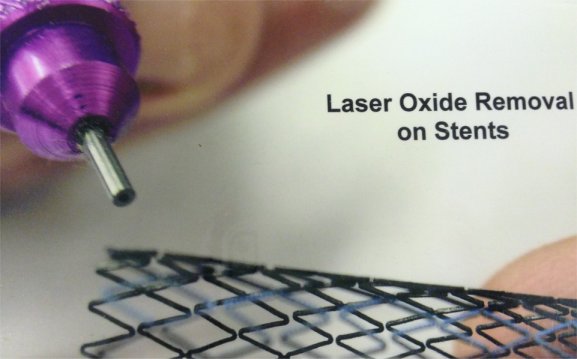 We offer several products suited for use in the manufacture and production of medical devices covering bone screws, stents, needles, surgical instruments, electronics for pacemakers and specailist cleaning and adhesive materials.
Micro Abrasive Blast Equipment
Our range of Comco Microblasters are perfect for Guidewires – removing PTFE coatings Circuit boards – conformal coating removal for replacement of failed components, Ceramic components, Pacing leads, Stents – removing oxides and HAZ from laser-cut Nitinol stents Heart valves – removing graphite core on mechanical valves, Pacemakers – removing excess encapsulation material, Catheters, Defibrillator leads – selectively removing silicone insulation to expose an electrical conductor
Components
Mini-Systems Inc supply a range of high reliability resistors, networks, attenuators, bonding islands and jumpers and MOS chip capacitors. Some of the MSI resistors are used in artificial pacemakers using qualified parts manufactured on their high reliability QPL production line.
Adhesives & Thermal Films
We have a wide range of epoxies, adhesives and thermal management materials that are low stress, high performance materials suited for a huge range of applications. AIT do not carry out FDA testing on suitability of materials as most applications require specific testing depending on the application. If you need some advice, please get in touch.
C02 Cleaning Equipment
Timely and effective precision cleaning and disinfection of medical instruments and devices is of paramount importance to both manufacturers and end-users of medical products. Although very interdependent, precision cleaning and disinfection processes are performed as independent operations. It is becoming increasingly clear that precision cleaning reduces both chemical and biological contamination, which reduces bioburden, enhances biocompatibility and increases the efficacy of post disinfection processes. The benefits of an integrated approach to precision cleaning and disinfection processes, collectively referred to as critical cleaning, are numerous, including better performance, improved manufacturability, and more reliable medical devices. This lowers costs related to both manufacturing and human safety.

To meet these challenges, we offer advanced CO2-based critical cleaning and disinfection technology that provides superior clean-disinfection capabilities, enhanced environmental, health and safety. Because it is safe and dry, CO2 technology can integrate directly into manufacturing processes and tools to provide in-situ cleaning, thermal control or lubrication.

Medical Microblaster Applications

Medical Implant Applications
PRODUCTS FOR MEDICAL MANUFACTURING:
| MICRO ABRASIVE BLASTERS EPOXIES & ADHESIVES QPL THICK FILM RESISTORS CO2 CLEANING EQUIPMENT | THERMAL MANAGEMENT MATERIALS MIL-STD 883C 5011.4 COMPLIANT MATERIALS NASA OUTGASSING COMPLIANT MATERIALS |
| --- | --- |
Call us for further information or details on how we can help.