Peripheral Die Pick-up Collets
The Peripheral Pick-up Tool (PL) has been used since decades where high pick-up accuracy and placement is necessary. The large majority of manufactured PL are made in tungsten carbide (WC) which allows very thin walls to be shaped. The face perpendicularity and flatness are excellent making the PL a highly appreciated tool for applications requiring tight tolerances and very precise parallelism beween die and substrate. The WC material hardness is a guarantee for stable and long life span.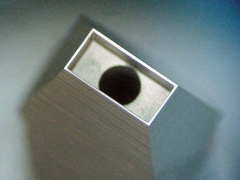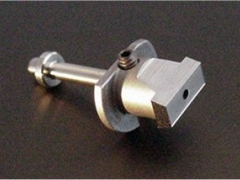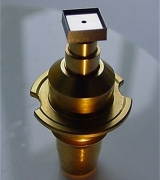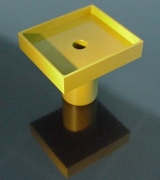 Single piece plastic PL have been recently proposed, their properties are quite different than the traditional WC materiel but many applications can make use of them. The weight, especially for big sizes, and softer contact touch with the die surface are a few of the advantages of plastic. The shape of the PL tool is sometimes adapted to other requirements as those standard. We see here below a few examples showing notched wall profile to avoid to contact sensitive die surface as well as multi-cavity layout and peripheral vacuum suction cavity.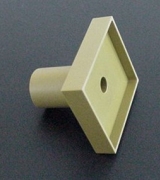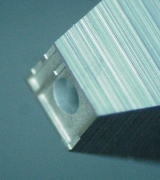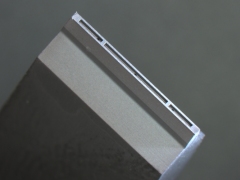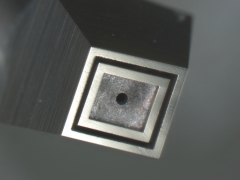 When and Why to use PL: Avoids Contact to sensitive Die areas Maximizes the Vacuum Suction Force Minimizes the die contact surface Very Thin Wall Width possible in WC Various Materials Choice Ideal from Very Small to Huge Die Size Long Life Solution.


ORDERING INFORMATION (PLEASE ADVISE REQUIREMENTS & QUANTIY FOR QUOTE OR ASSITANCE) Part Number - Peripheral Pickup Tool (PL)


PL Pick-up Tools Datasheet
DIE & COMPONENT PICKUP TOOLS WE OFFER:
| CT CONICAL PICKUP TOOLS 2151-CT THREADED REPLACEABLE CONICAL TIP RT RECTANGULAR PICKUP TOOLS RTR/HRTR PICKUP TIPS RPCT REPLACEABLE PLASTIC PICKUP TOOLS FCTR/PCTR PURE CONICAL TIP RUBBER RTR-D2/RTR-D3 FRAGILE PART PICKUP TOOLS | 2 SIDED DIE COLLETS 4 SIDED DIE COLLETS PERIPHERAL DIE COLLETS (PL) SC & HSC SUCTION CUP PICKUP TOOLS ST SILICONE TIP PICKUP TOOLS SPECIAL / CUSTOM PICKUP TOOLS SHANK STYLES AND TIP HOLDERS |
| --- | --- |