Silicone Die Pickup Tools
For applications where very soft surface contact is necessary or when there is difficulty to reach acceptable vacuum levels,ST tips represent an alternative to other, harder rubber materials. The silicone translucent rubber ST has an excellent long temperature exposure, resistance up to 200 Degrees Celsius.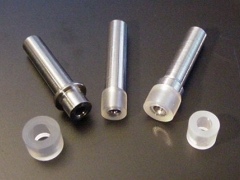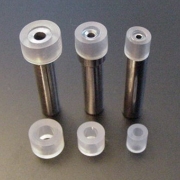 When and Why to use ST: Color : Translucent Material : Silicone Temperature Resistance up to 200° C Very soft contact touch Ideal where tool access is difficult.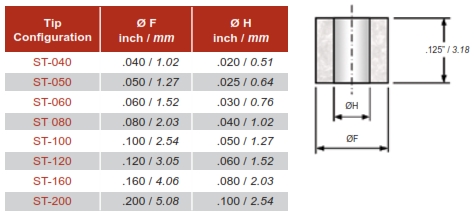 ORDERING INFORMATION (PLEASE ADVISE REQUIREMENTS & QUANTIY FOR QUOTE OR ASSITANCE) Part Number - Silicone Tip Die Pickup Tools (ST)


ST Pick-up Tools Datasheet
DIE & COMPONENT PICKUP TOOLS WE OFFER:
| CT CONICAL PICKUP TOOLS 2151-CT THREADED REPLACEABLE CONICAL TIP RT RECTANGULAR PICKUP TOOLS RTR/HRTR PICKUP TIPS RPCT REPLACEABLE PLASTIC PICKUP TOOLS FCTR/PCTR PURE CONICAL TIP RUBBER RTR-D2/RTR-D3 FRAGILE PART PICKUP TOOLS | 2 SIDED DIE COLLETS 4 SIDED DIE COLLETS PERIPHERAL DIE COLLETS (PL) SC & HSC SUCTION CUP PICKUP TOOLS ST SILICONE TIP PICKUP TOOLS SPECIAL / CUSTOM PICKUP TOOLS SHANK STYLES AND TIP HOLDERS |
| --- | --- |