Window Clamps & Heater Block For QFP SOP & Multi-lead Packages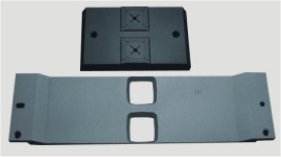 SPT's Heater Block Assembly offers yet another value-added product to further support end-users for their complex bonding application. SPT is capable to fabricate a wide variety of heater block assembly for all types of packages used on any type of wire bonder.
HB SOLUTION FOR QFP SOP MULTI-LEAD PACKAGE
SPT's "butterfly' design has proven to eliminate the bouncing effect on the lead finger. The "butterfly" design has shown excellent gripping & clamping stability on lead fingers, especially for high pin counts QFP packages. With SPT's "butterfly" design, no high temperature tape is required. This has been tested and proven at many customer production sites with superior performance as compared to conventional design.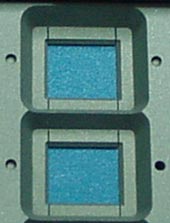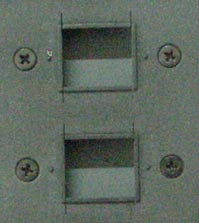 Advantages:
Absolute lead finger stability during bonding with the "butterfly" design heater block assembly. The "butterfly" heater block assembly can be applied to a wide range of lead frame design for all types of wire bonder. Especially useful for FP and UFP high pin count devices.
HB SOLUTION FOR QFN AND POWER QFN
The emergence of thinner form factor requirement, the QFN package has primarily become a popular choice because of its size and electrical performance. However, there is a draw back in wire bonding process using QFN lead frames. The polyimide tape adhered underneath the QFN lead fingers introduce a certain level of difficulty in stitch bonding. SPT's specially pipelined designed heater block provides maximum vacuum suction while accommodating a larger QFN panel per index- in order to achieve a stable support during stitch bond formation with minimal bouncing effect.
HB SOLUTION FOR COPPER WIRE BONDING
SPT provides innovative solution for copper wire bonding using heater block design with multi-holes and window clamp- arranged in such a way providing optimum supply of nitrogen forming gas to prevent package oxidation. ORDERING INFORMATION (PLEASE ADVISE REQUIREMENTS & QUANTIY FOR QUOTE OR ASSITANCE) Part Number - Heater Block and Window Clamps


Heater Block and Window Clamp Capillary Accessories Brochure
BONDING CAPILLARIES & ACCESSORIES WE OFFER:
| UT NON-FINE PITCH CAPILLARIES QFN PACKAGE COPPER & GOLD WIRE BONDING CAPILLARY COPPER WIRE BONDING CAPILLARY ENHANCED STITCH BONDABILITY ADVANCED BONDING APPLICATIONS AZR LONG LIFE MATERIAL FOR CU WIRE BONDING INFINITY 3X LONGER TOOL LIFE | BALL STITCH ON BALL (BSOB) STUD BALL BUMPING SPECIAL CAPILLARY TAPER DESIGNS CAPILLARY UNPLUGGING WIRE (CUW) CAPILLARY UNPLUGGING PROBE (CUP25PB) EFO WANDS WINDOW CLAMPS & HEATER BLOCK |
| --- | --- |