EMI, RFI and ESD Protection Materials and Solutions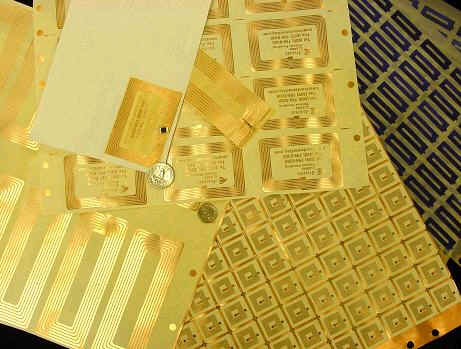 EMI/RFI Shielding & ESD Protection, Shielding Laminate Conductive Adhesives, Conductive Sealants and ESD Protective Coatings
Conductive adhesives and sealants are important part of emi noise reductions in cellular phones and other communication devices. Printed circuit board shielding with conductive adhesive and sealants ensures low EMI/RFI noises for effective communications for cellular, WiFi, and RFID devices operating at UHF and microwave frequencies. Flexible conductive adhesive laminates used in shielding flexible printed circuit board are critical for the reduction of EMI noises in the smartphone applications. AIT has been manufacturing and supplying EMI/RFI shielding coatings, caulks, adhesives and gaskets since 1981. We have one of the most experienced material engineering and application staff in the industry. The following are some representative products.
---
CONTACT US FOR EMI, RFI and ESD PROTECTIVE MATERIAL PRODUCT ADVICE

Need an N.D.A. (non-disclosure agreement), no problem, just get in touch.
ADHESIVES, EPOXIES AND FILMS AVAILABLE:
| Automotive Electronic & Electrical Adhesives Coatings & Protection CPU Cooling - COOL-SILVER™ Custom Material Solutions Dicing, Lapping and Grinding Tapes Die, Substrate and Component Attach Materials Lid Seal Solutions Thermal Management Materials | EMI, RFI and ESD Shielding and Protection Flex Circuit Materials LED Materials MIL-STD 883C 5011.4 Compliant Materials NASA Outgassing Compliant Materials Optical and Optoelectronic Materials Solar Panel Materials Underfill and Encapsulation Materials |
| --- | --- |