MINI-SYSTEMS INC COMPONENT OBSOLESCENCE INFORMATION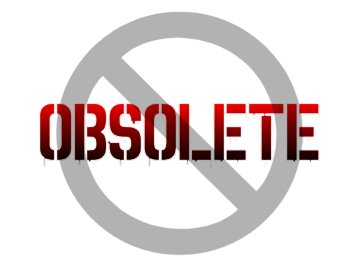 Epak Electronics Ltd offer the complete range of Mini-Systems Inc (MSI) Thin Film and Thick Film components and Electronic Packages. With obsolescence becoming an increasing problem in electronics design in all industires, Mini-Systems Inc (MSI) would like to announce they have never made any parts obsolete. Some of the old series reference numbers were revised (about 20 years ago) but the same parts are still made and Mini-Systems Inc have no plans to make any parts obsolete now or in the foreseeable future.

Mini-Systems ROHS Compliance Statement
Applications for Mini-Systems Parts Include:
High Reliability Microelectronics, military applications, space, satellite, medical implantable, biotelemetry, microwave, surface mount, navigations, Multi-Chip modules (MCMs), hybrid, research, communications and cryogenics. Find out more here. Low volume orders welcome (typical minimum order quantity is 25 pieces). ISO 9001 Certified. MSI has been a leading manufacturer of Precision Hi-Reliability Chip Resistors for more than 40 Years. Quick response to critical requirements and quick response to questions by knowledgeable sales and engineering staff are keys to providing the unsurpassed service our customers have learned to expect. MSI's products are designed for superior solder fillets for optimum performance in the area of stability, solderability, adhesion, power dissipation and life. Q.P.L. approved to all MIL-PRF-55342 style parts including the /1 part. "S" Failure Rate Qualified. There is no compromise in our effort to manufacture only the best products. Industry leading manufacturing practices have forged the way for MSI's technological superiority. We produce products that are in use in virtually all industries that require precision.
| SURFACE MOUNT THIN FILM RESISTORS MINI-SURFACE MOUNT THIN FILM RESISTORS BACK CONTACT CHIP RESISTORS WIRE BONDABLE RESISTORS HIGH VALUE WIRE BONDABLE RESISTORS MOS CHIP CAPACITORS MICROWAVE CHIP RESISTORS JUMPERS & STANDOFFS THICK FILM RESISTORS | DUAL THIN FILM RESITORS TOP CONTACT HIGH POWER RESISTORS (PTWB SERIES) HIGH POWER THIN FILM RESISTORS (PTSM SERIES) CHIP ATTENUATORS RESISTOR ARRAYS MULTI-TAP RESISTOR ARRAYS SURFACE MOUNT RESISTOR NETWORKS RC NETWORKS CUSTOM PATTERNED SUBSTRATES MSI OBSOLESCENCE STATEMENT |
| --- | --- |